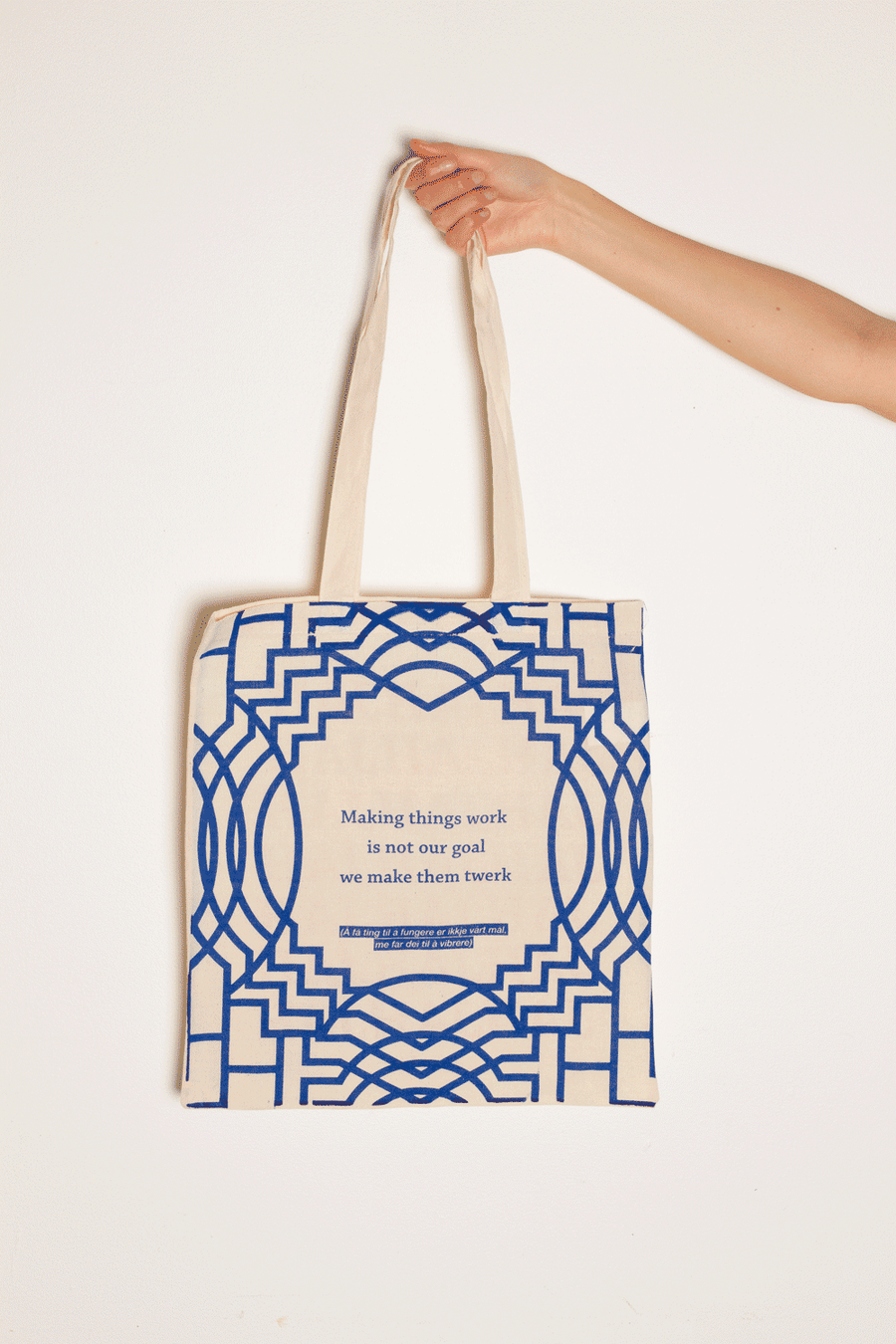 QUOTETOTE
100,00

kr
Two-sided screenprinted canvas totebag. Side 1 in blue in pattern and with the quote "Making thing work is not our goal, we make them twerk. Side 2 in dark terracotta and JAHJAH only.
Each tote is hand printed and inconsistencies will occur.
Do you live in Bergen and want to save shipping?? Contact us and you can come pick it up from our studio in Sigurds gate.